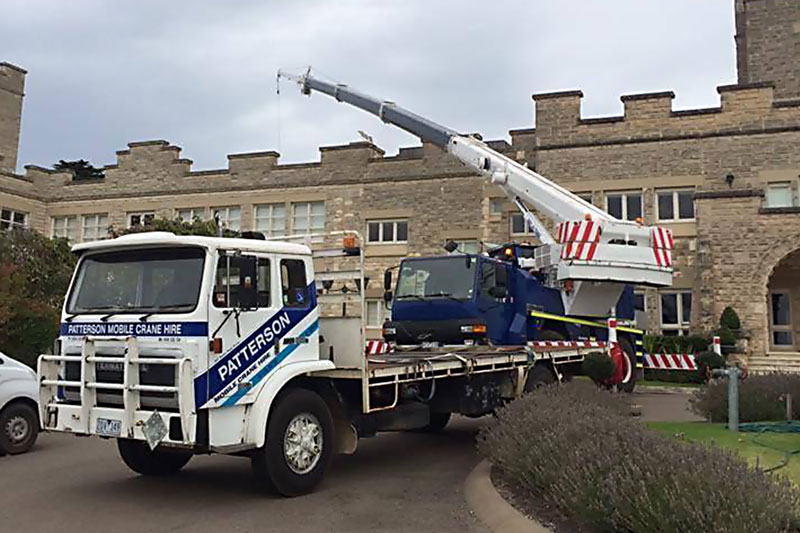 Santa's Helper
No, this rig was not needed to enlarge a chimney for a slightly rounder than usual Santa last Xmas. The rig was actually built to bore out two French chimneys in a luxury clifftop home on the Mornington Peninsula. On windy days, the chimney did not operate efficiently and builder Rod Cull of Artform Builders believed that this could be solved by increasing the internal diameter of the chimney from 285mm to 325mm.
The problem that they faced was that it was not possible to support a core drill from the roof for fear of damaging imported tiles – Patterson and Cull proposed suspending the core drill from the crane; and the rest his history – nothing is impossible!
Experienced Mobile Crane Hire
Crane Operation and Hire is serious business. We have years of experience and are 2004 & 2008 Lift of the Year Winners!