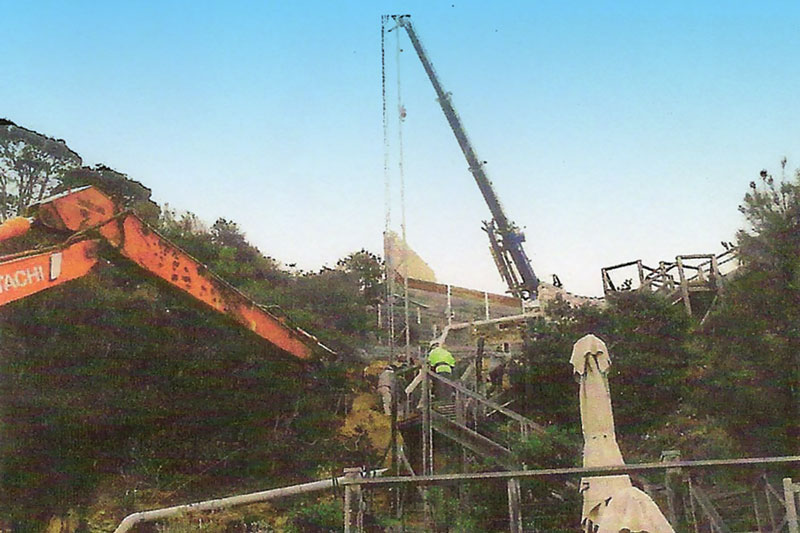 They've done it again!
Our Chimney story made the press on more than one occasion – here's another one of those hard-access crane hire articles:
The March issue of Cranes & Lifting carried a story on how Patterson Crane Hire's Laurie Patterson worked with Rod Cull from Artform Builder's and engineer David Allison from Rosebud Engineering to increase the internal diameter of chimneys in a luxury house on the Mornington Peninsula, Victoria using a core drill suspended from a crane.
Experienced Mobile Crane Hire
Crane Operation and Hire is serious business. We have years of experience and are 2004 & 2008 Lift of the Year Winners!